1
ThE MaStEr
13E: Discovery Real Time passed on free broadcast

At the beginning of a new month is marked by many innovations in the market for satellite television. Free To Air TV menu at the orbital position 13°E has been enhanced by the Italian thematic channel Discovery Real Time. Owner of the station is the European branch of Discovery Communications Europe Ltd.. Information may be of interest to many television viewers who receive programs from a position of 13°E. Informed the portal satkurier.pl.

1st September 2010 channel Discovery Real Time has entered into a digital terrestrial network (DVB-T) in Italy and therefore the distribution model has changed from paid to free distribution. This includes satellite broadcasting. Discovery Real Time is a workstation Nuvolari (motorsport) and Cielo (entertainment), the third FTA channel transponders distributed from the Italian pay-TV Sky Italia.

Technical parameters:

Satellite: Hot Bird 9 (13°E)
Frequency: 12.731 GHz
Polarisation: Horizontal
SR: 27500
FEC: 3/4
Standard: DVB-S
Modulation: QPSK
ID: Real Time
Video PID: 161
Audio PID: 404 (Italian), 405 (English)
Service ID: 11522
encryption (CA system): none (formerly N.D.S Videoguard)

Discovery Real Time channel is no longer encrypted. This is good news for all fans of the Discovery Channel family. Viewers in the Czech and Slovak Republics may thus be familiar with the thematic program, Discovery Real Time, which is distributed by us.

Discovery Real Time offers cooking programs and the latest trends in various areas of life such as dress, wedding fashion and the presentation of interesting properties, interior and much more.

Details of the stations can be found at the web realtime.it.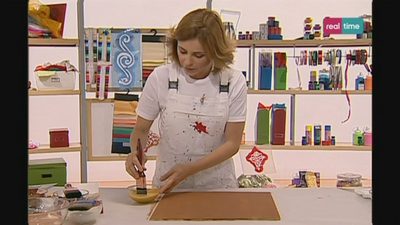 أقرأ ايضا .. قد يعجبك :