Nemesis2.5-dm800se-e2-OE(1.6)-SVN(105r4)-BackUp-By Ferret-e3 #ssl84b
Enigma2 3.2.2 : patched by ramiMAHER
Emus Added
Scam 3.6
Mgcamd 1.3.8
CCcam 2.2.1
CCcam 2.1.3
Oscam
Plugins/Addons
TSPanel
Mytube
Extra Addons
CCcam Info 1.3
Oscam Info
Cool Mans TV Guide Setup to work with EPGs Configured.
Picon Path /media/usb/picons
Channel Settings
Catseye Full Motor 22/02/12
EPG's Setup
Providing you have a mounted USB pen drive the following EPG's are setup. If you dont have a pen drive disable the scheduled downloads on the EPG panel.USB Stick must be mapped to Mapped to /media/usb for EPG & CoolmansTV Guide to display your Picons.
Open TV 28.2e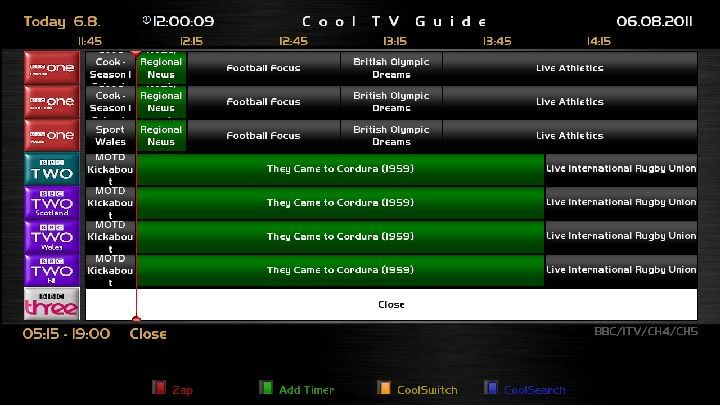 كود:
http://www.mediafire.com/?mvd3l73utjt8u0e
Ferret